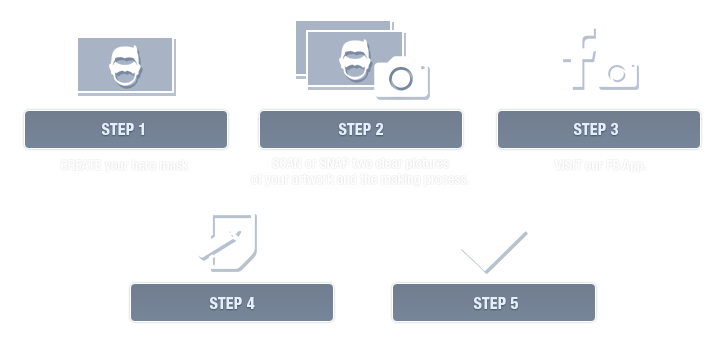 Download mask template and information at www.dvckid.com
Closing date of submission is



1.Please provide TWO (2) CLEAR images of the following (resolution not smaller than 1024 x 768 pixels):
ONE (1) scan version or picture of your artwork.
ONE (1) picture of the artwork in progress.
2.Based on the theme, design your own hero mask.
3.Category A students – Draw on the space provided on this leaflet.
4.Category B students – Free to design your own mask with preferred mediums. (eg. draw, crafts, etc.)
5.Photo entries with advance touch up using computer visual refining tools will be disqualified.
6.Mask design will be disqualified if the artwork bear any obvious reference to any other existing superheroes (Spiderman, Superman, etc).
7.Please refer below for the photo requirements.
√ Clear, Sharp, Bright, Detail